11 Jan

Annual Lions Knockout Basketball Game—Alumni vs. Faculty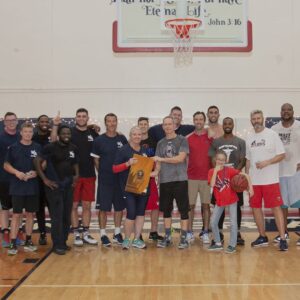 It is that time of year when our WA Alumni take on the faculty for our annual co-ed basketball game. Winners get bragging rights and the Lion Knockout Trophy for a year. The game will be held immediately following our Varsity Men's Basketball Winter Court game which will be held on Saturday, February 4, at 7 p.m.
All alumni are invited to come out as players or fans. If you are an alumnus and desire to play, please contact Alumni Relations and Advancement Specialist, Sandy Hall. If you would like to join the faculty team, please let Coach Brian Bonds know of your interest. May the best Lions win!