17 Mar

Congratulations Class 3A Girls Basketball Champions!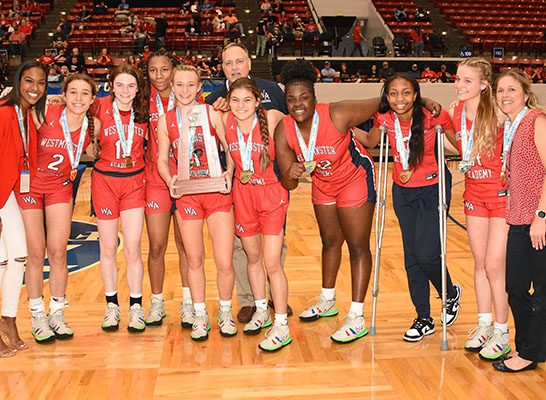 The Lady Lions Basketball Team won the State Championship after defeating Cardinal Mooney 44–41 in Lakeland! The road to the championship was paved with several tournaments, including the Insider Exposure Tournament in Jacksonville, the Shark Showdown in Naples, the Tampa Bay Invitational in Tampa, and the She Got Game Tournament in Atlanta. They finished the season with a 27–5 overall record. The ladies won Districts and then defeated eight-time State Champion and two-time National Champion Miami Country Day for the regional title! The Lady Lions handed FSU High School a stunning defeat of 69–52 in the State Semifinals. With one senior and a young team, we are excited about the prospects for next year as well!
The Lady Lions were recognized this past Tuesday evening by the Fort Lauderdale Mayor and City Commissioners for their incredible season and State Championship victory and received a proclamation…
NOW, THEREFORE, WE, as City Commissioners of the City of Fort Lauderdale, Florida, do hereby proclaim March 15, 2022, as Westminster Academy Girls Basketball Team Day in the City of Fort Lauderdale in celebration of their successful season and championship title.
You may read the full proclamation here. Way to go Lady Lions!