13 Apr

Annie Jr. Tickets On Sale Now!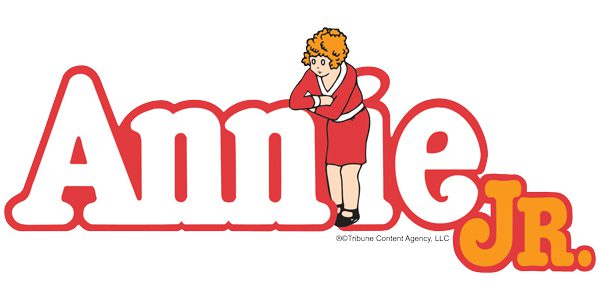 Join us for our annual junior spring play, Annie Jr., on Friday, April 28, at 7:00 p.m., and Saturday, April 29, at 2:00 p.m. & 7:00 p.m., and Sunday, April 30, at 3:00 p.m.
Tickets are on sale now! Click here to purchase your tickets.
Little orphan Annie is taken from her orphanage in 1933's New York City and the clutches of evil Miss Hannigan to stay at billionaire Oliver Warbucks' mansion for the Christmas holidays. When Annie wins the hearts of Warbucks and his staff, they set out on a mission to find Annie's parents. Meanwhile, Miss Hannigan and others attempt to spoil the fun. You will love this classic Broadway production that will have you dreaming about "Tomorrow!"
Special thanks to our Title Sponsor, Collision Care Xpress. Please also continue to pray for our Fine Arts students, teachers, volunteers, cast, crew, musicians, and helpers as they prepare for four outstanding performances. We look forward to seeing you at the play this year.