09 Feb

Winter Court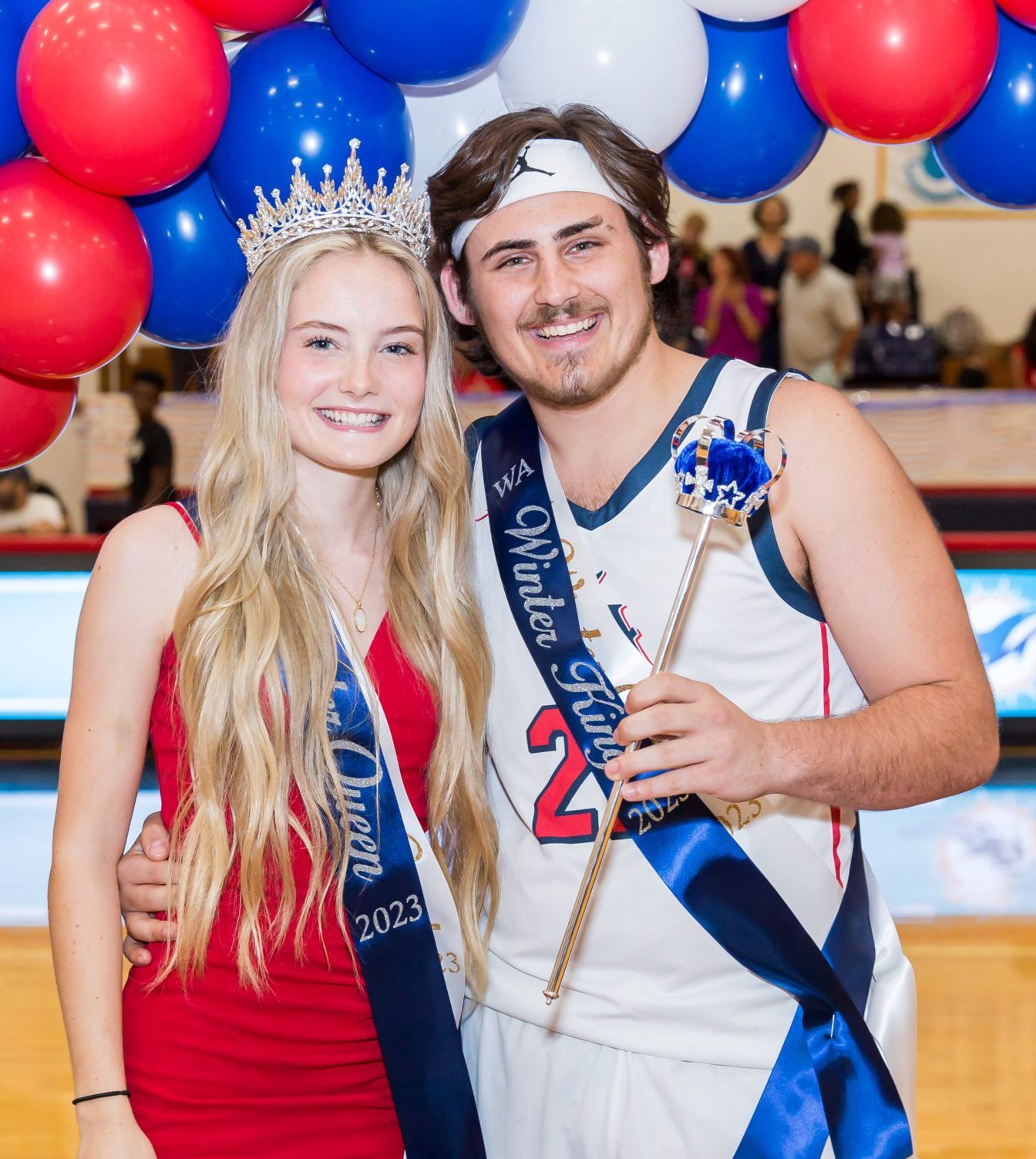 Last week was full of school spirit in honor of Winter Court with dress-up days, hallway decorations, the Winter Court presentation in the Upper School chapel, and Friday's pep rally. All festivities led up to the WA Lions basketball game on Saturday, February 4, against Saint John Paul II Eagles.
The Lions, who rank #3 in their division, defeated the Eagles 78–56. The 2023 Winter Court was recognized during halftime—Seniors: Josiah Carre, Jeremiah Critch, Robert Nedry, Jacob Payner, Makenzie Blake, Ellie Farrar, Danielle Forrester, and Lilly Nava; Juniors: Julian Irizarry, Harrison Kraft, Laura Johnson, and Isabella Pisaturo; Sophomores: Cooper Hermann, Jonah Nowicki, Karlynn Cordano, and Mia Kostelidis; and Freshman: Grayson Klatman, Michael Seckinger, Hayden Kraft, and Olivia Oropesa.
WA crowned seniors Jeremiah Critch and Ellie Farrar as the 2023 Winter Court King and Queen!
Finally, the competition continued after the Winter Court game when WA alumni faced WA faculty in the annual Lions Knockout Game. The Alumni took home the coveted Lion Knockout Trophy with a win of 43–37.