12 Jan

Thank You For Your Generosity!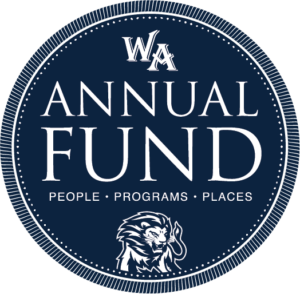 Thank you to our WA community for your generosity! Since the beginning of our fiscal year on July 1, we have received over $320,000 towards our Annual Fund goal of $600,000. Combined with designated donations, total giving exceeds $448,000. The Westminster Academy Annual Fund serves to invest in people, strengthen programs, and enhance places on our campuses. Click here to view videos produced by our broadcasting students that demonstrate the impact of your gift.
Every gift to Westminster Academy has an exponential impact. You are investing in Christ-centered education, shaping the hearts and minds of students, who will be tomorrow's leaders. Over 4,000 alumni are a testament to this impacting our communities, our nation, and our world in every sphere of society!