14 Dec

Grades 6-8 Spelling Bee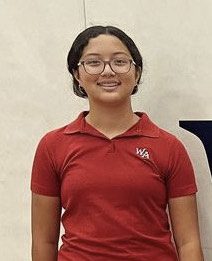 In November, fifteen students in grades 6-8 competed in our annual spelling bee.
After studying a list of over 400 words,
eighth-grade student,
Olivia Faber
,
won the bee with the championship word "undine"
. Olivia
will go on to represent WA virtually at the regional qualifiers on February 23.
Congratulations to Nicholas Sirois (8th-grade) who earned 2nd place, and Rebekah Cochrane (8th-grade) who came in 3rd.