13 Apr

Class of 2023 Commencement Speaker—Dr. Stephen Mansfield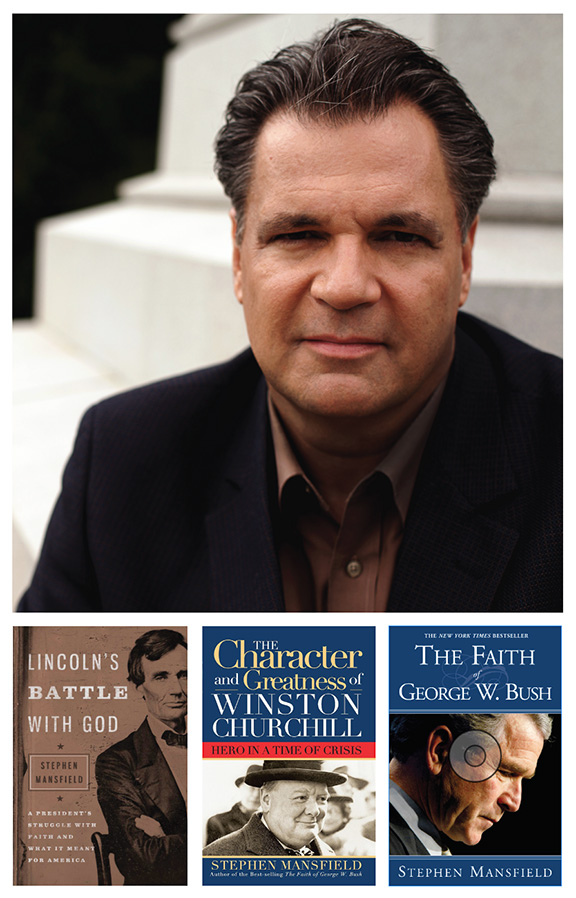 The culmination of the school year will be the commencement of the Class of 2023 on May 26. To launch our seniors into the next chapter of their lives, we are pleased to announce that this year's commencement speaker will be New York Times best-selling author Dr. Stephen Mansfield.
"You have a destiny, but your destiny is fulfilled by investing in the destinies of others."
These words are the lifeblood of Dr. Mansfield's work and the reason why this author, entrepreneur, and popular speaker is often to be found serving vital social causes.
In recent years Dr. Mansfield has been captured by the cause of the Kurds. It has led him to write a book about the Iraqi Kurds, give a TEDx talk about "The Most Famous Unknown People in the World," and issue an international call for the creation of a Kurdish homeland.
Dr. Mansfield is also deeply concerned about the current state of manhood. To help reverse the downward trend of modern masculinity, he has written leading books on the subject, appeared in major media, spoken at conferences around the world, and launched the GreatMan movement to train men in the art of noble manhood.
Dr. Mansfield grew up as the son of a U.S. Army officer and spent many formative years living in Berlin during the dark days of the Cold War. Returning to the U.S., he attended college, earning a bachelor's degree in history and philosophy and later a master's in history and public policy and a doctorate in history and literature. He also began acquiring a reputation as a speaker of both depth and humor. During this season of his life, he wrote books, hosted a radio show, spoke widely, and led a number of social-service organizations.
Then, in 2002, he came to international attention with his book, The Faith of George W. Bush, which landed on the New York Times bestseller list twice, won numerous awards, and was a source for Oliver Stone's acclaimed movie W, a chronicle of President Bush's rise to the presidency.
This groundbreaking book led to a string of influential works over the next two decades. Dr. Mansfield wrote noted studies of American soldiers at war, Barack Obama, Abraham Lincoln, the Guinness brewing company, Pope Benedict XVI, Winston Churchill, Jesus Christ, Oprah Winfrey, and, of course, the Kurds and modern men.
While managing his busy writing and speaking life, he founded a company that helps prominent figures and top organizations produce high-quality books. He began training leaders, often appearing at conferences around the world. He also began coaching leaders to speak well, something he has done with politicians, leading artists, bestselling authors, and at major universities. Dr. Mansfield is a Senior Fellow of Public Leadership at Palm Beach Atlantic University, where he teaches and coaches current and future leaders. He was also named a Senior Fellow at the Institute for Faith and Culture, a ministry of Coral Ridge Presbyterian Church with a mission to restore Christian influence in our society for the sake of the world.
Dr. Mansfield and his beloved wife, Beverly, split their time between Nashville, Tennessee, and Washington, D.C.