15 Dec

Thank You, Community Partners!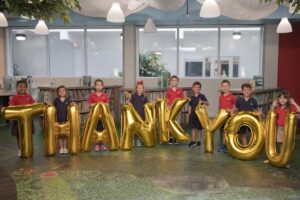 Every school year, local businesses in our community invest in the mission of WA with their financial support. During this Christmas season, we want to express our appreciation to our Community Partners who have given us the gift of their generous support: Benedetti Orthodontics, Collision Care Xpress, Fusion Powder Coating, McKinnon Wright Wealth Management, Southern Painting, Sage Dental and Orthodontics, All Atlantic Benefits, Forever Lawn Gold Coast, Benchmark Financial, JP Miller Pest Control, Centennial Bank, Chick-fil-A Fort Lauderdale, and Journey Kids Dental. May they all have a prosperous new year in 2023!
A limited number of Community Partnerships are available for the 2022-23 school year and we have reached capacity. However, if you would like to promote your business while also supporting our mission, please contact Sarah Hajduk, Director of Development, at hajduks@wa.edu or 954.815.7201 to learn about spring sponsorship opportunities including our annual auction and the school plays. Our Lions Athletic Club also has opportunities to promote your business through banners and signage at our athletic facilities.