13 Jan

Connect With Coral Ridge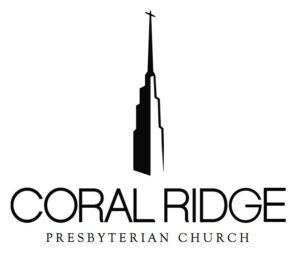 Westminster Academy appreciates the resource Coral Ridge Presbyterian Church is to our school community. Each week, the church gathers for meaningful events to educate, enlighten, and enhance spiritual lives and invites all WA parents and students to join them.
Upcoming Events
Voddie Baucham | Raising the Next Generation in Turbulent Times: Join us on January 15, as Voddie Baucham returns to discuss what is required to raise children biblically in a post-Christian, anti-family society. God's Word provides us with timeless precepts and principles for multi-generational faithfulness. More children are turning away from the faith than ever before: it is estimated that 72 percent of Christian teens walk away from Christianity by the end of their freshman year of college. Something must be done. We invite parents, grandparents, educators, and anyone else who is concerned about the next generation. For more information and to purchase tickets, click here.
Spring Kickoff Sunday: This Sunday, January 16, we will have one combined service at 11:00 a.m. as we welcome back special guest preacher, Voddie Baucham. Join us following the service on the WA Football Field for a Kickoff Lunch as we launch all our spring studies, events, groups, and more!
Tim Zimmerman and the King's Brass: We are excited to welcome back Tim Zimmerman and the King's Brass on Friday, January 21 at 7:30 p.m. This concert lineup will feature classic songs in an unforgettable style! Tim Zimmerman and the King's Brass provide innovative worship for young and old alike through the "best in sacred brass music. The King's Brass uses all corners of the concert hall to lift hearts and spirits in praise. Purchase your ticket today!
Kingdom Come Conference: Join us for our Kingdom Come conference! Tickets are now on sale for this exciting 2-day event that will focus on seeking a biblical worldview in this cultural moment. We will be welcoming special guest speakers Os Guinness, Alistair Begg, Alisa Childers, H.B. Charles, and Rob Hoskins. Purchase your ticket today and invite a friend in the community to join!
Generation to Generation | Capital Campaign: In October we launched the Generation to Generation Capital Campaign. We are excited to share this culture-shaping movement and invite you to partner with us as we move forward in faith. We are excited to report that we have reached $9.8 million of our $15 million faith goal. Go to crpc.org/g2g to hear more about our campaign and how you can join the movement.