21 Oct

Big News Just Ahead Of The 5-Day Annual Fund Drive!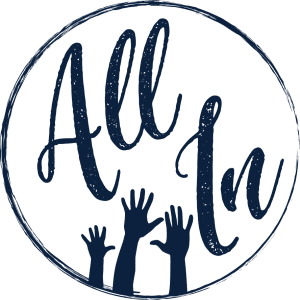 For the second consecutive year, we celebrated 100% giving participation to the Annual Fund from our faculty and staff in August. Building on the example set by our faculty and staff, we will launch a 5-Day Annual Fund Drive tomorrow, October 22, and aim to reach 50% parent participation by the 50th day of school on Thursday, October 28.
As we celebrate 50 years of God's faithfulness to Westminster Academy, so many stories of transformed lives have been shared. Now, we have big news to announce! One story of a life forever changed came from Wini Wilkinson Smith, a member of the original faculty in 1971! Out of a thankful heart, she recently gifted the school $50,000 to inspire others to give back as an expression of gratitude for the impact of WA on their lives. Check out this video that includes a message from Wini! 
The Annual Fund supports our school's operations and provides the margin of excellence that creates the WA experience. Our 2021-22 Annual Fund goal is $575,000. You may direct your gift to an area of interest within the Annual Fund that is most meaningful to you.
Investing in People (Financial assistance for students, professional development for faculty)
Strengthening Programs (Athletics, fine arts, and robotics)
Enhancing Places (Improvements to our east and west campus properties and facilities)
Participation at any level demonstrates your support. Roaring Fans commit to $25 or more per month ($300 annually). All those who give a donation of $2,000 or more are considered Headmaster's Council and receive free admission to home athletic events, as well as two tickets for the auction and a school play. Your Annual Fund gift is fully tax-deductible, and every gift, regardless of the amount, enhances the WA experience and is an investment in the mission of our school. Recurring gifts and one-time donations may be made online at wa.edu/donate or mailed to the school. If you intend to mail a check, please let us know via email so that you will be included in our participation goal for 50% by the 50th day! For more information, please contact Sarah Hajduk, Director of Development, at hajduks@wa.edu or 954.815.7201.
And God is able to bless you abundantly, so that in all things at all times, having all that you need, you will abound in every good work. II Corinthians 9:8