16 Sep

Connect With Coral Ridge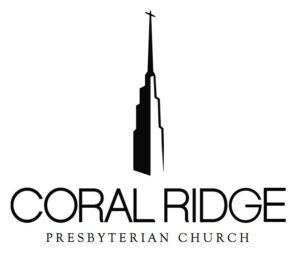 Westminster Academy appreciates the resource Coral Ridge Presbyterian Church is to our school community. Each week, the church gathers for meaningful events to educate, enlighten, and enhance spiritual lives and invites all WA parents and students to join them.
Upcoming Events
Women's Bible Study: Women's Bible Study on Psalm 23, The Journey and the Journey's End, takes place Tuesdays at 8:00 a.m. with Jen Pacienza in the Fellowship Hall or at 9:30 a.m. with Allison Siegenthaler in the Devos Chapel. Childcare will be available during the 8:00 a.m. and 9:30 a.m. study. To register for childcare, email children@crpc.org.
Men's Bible Study: Men's Bible Study with Bob Barnes is every Wednesday at 8:00 a.m. in the Fellowship Hall. Bob Barnes is the CEO of Sheridan House Family Ministries and a local pastor. He has an incredible gift of connecting God's Word to the practical needs of men.
Community Groups: Joining a community group is one of the best ways to get plugged in at Coral Ridge. There are groups available for people in every stage of life and covering a variety of topics. Click here to sign up for a community group! Childcare is available for our Wednesday night community groups.
Sunday School: In-person Sunday School classes resume this Sunday, September 19, at 9:30 a.m. and 11:00 a.m. Visit crpc.org/sundayschool to check out the different classes, categories, and times!
Men's Breakfast: Join the Men's Ministry for breakfast this Saturday, September 18, from 9:00 a.m. to 11:15 a.m. with special guest speaker Pete Alwinson. Pete has been developing men for over 40 years and is a renowned author and speaker. Fathers are encouraged to bring their sons to this event. Register at crpc.org/men!
Marlin's Game: The Men's Ministry at Coral Ridge is excited to host a church-wide outing to a Miami Marlins game on Friday, October 1. The church choir will be singing the National Anthem, and group seats will be right behind the Phillies dugout. To purchase tickets, click here!
Wintley Phipps: Join us on October 29, at 7:30 p.m., for a night of soulful music from the internationally renowned Wintley Phipps. Known for his soaring vocals and classic style, Phipps is a world-class baritone. He is an Emmy nominated artist who has performed for six United States Presidents and has recorded over 25 studio albums. Click here to purchase your tickets!