16 Sep

A Word From Mr. Satterly—September 16, 2021

Dear WA Community,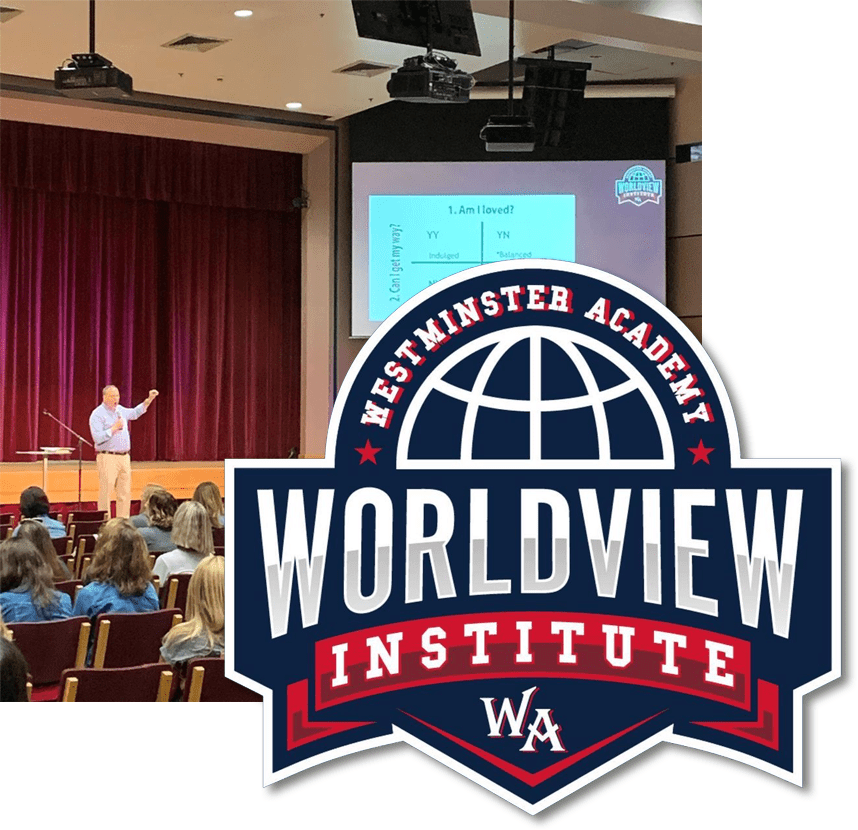 In this Golden Year, we have the opportunity to look back and celebrate what God has done in and through Westminster Academy. That backward glance also merits a chuckle or two, especially as we see how our school has changed during those five decades. This is rather evident in fashion (thankfully no more polyester leisure suits), technology (think phones and laptops), and even in the campus (in 1971, we held class at the Pompano Beach horse track). What hasn't changed is our conviction about the absolute necessity of a Christian education which is why Westminster Academy remains just as committed today as it was in the beginning about being devoted to Christ and dedicated to excellence.
One key component of a vibrant Christian education is a well-developed biblical worldview. In our current landscape of changing values, this is even more critical and cannot be assumed. Worldview, the lens through which we view life, is either cultivated (Romans 12:1–2) or it gets built passively. The good news for us is that while many of us have experienced a shifting of commonly held values, the Bible is not silent on this matter. The world in which the Church was birthed was also very pluralistic and secular. One reason for many of the New Testament Epistles centered around equipping the early Church to engage culture in their existing context.
Worldview has long been a pillar of a Westminster Academy education. For such a program to thrive, it is necessary to have a faculty well-versed in these formative matters. Our training schedule is already full, but space has been carved out to refocus on worldview since this is such a critical component. This new initiative is called the Westminster Academy Worldview Institute and is being taught during the scheduled in-service time. We gathered for the first session on Tuesday, September 7, and began to explore the two fundamental questions underpinning worldview: Who is God, and what is the nature of man?
This topic is also important to our church, Coral Ridge, and we are excited to work together in shaping a generation, like the men of Issachar, who understand the times and know what to do (I Chronicles 12).
To God be the Glory!

Joel Satterly
Headmaster