05 Nov

Deck The Halls Presented By The LPA!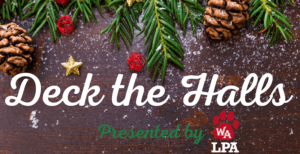 Though we are unable to hold the 41st Annual Christmas Boutique this year, we are still in the Christmas spirit! The WA Lions Parent Association is excited to announce the sale of fresh Fraser Fir wreaths and tabletop trees, as well as beautiful poinsettias to enhance your holiday décor. The money raised will be used by the Lions Parent Association to benefit students, faculty, and staff at WA throughout the school year. The sale begins today and ends on November 25. Click here to purchase the décor.
All items purchased will be available for pick-up on Saturday, December 5, from 9:00 a.m. to 11:00 a.m. using the lower school car line route, entering from 22nd avenue. If you have questions or would like additional information, please email lpa@wa.edu.