05 Nov

Celebrating Generosity

This year, our goal for the Annual Fund is to raise $500,000 to invest in people, strengthen programs, and enhance places on our campuses. Combined with tuition, donations support every student, every teacher, every day. Our Annual Fund Drive was a great success!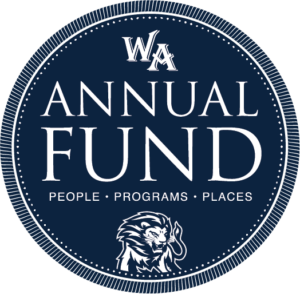 Nearly $70,000 was raised in 7 days
282 families donated to help us reach 47% parent participation
One family gave a $25,000 challenge gift—confident that 13 more families will make a contribution before the end of 2020 to reach our goal of 50% parent participation!
As a result of the generosity of our current parents and extended community, we have raised over $177,000 for the Annual Fund, and total giving has exceeded $316,000 since our fiscal year began on July 1, 2020! Thank you for your investment in Christ-centered education that impacts every student, every teacher, every day!
Visit wa.edu/support to donate as an expression of your confidence in the mission of Westminster Academy!