07 Oct

2020 Alumni Athletic Hall Of Honor Inductees

Posted at 8:49 AM on October 7, 2020,

in

Alumni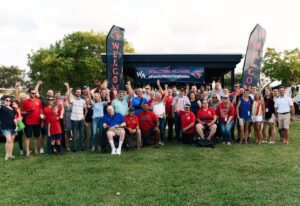 The Westminster Academy Alumni Association had to give a rain check for their annual induction ceremony for the Athletic Hall of Honor at the Homecoming game 2020. The Hall of Honor exists to recognize the men and women who made outstanding contributions to the WA athletic program. They will be honored along with the 2021 inductees next year during the 50th anniversary celebration. Our Homecoming Tailgate exists to unite our alumni, therefore, "social distancing & tailgate" seemed to contradict our goal. If you have someone you would like to nominate for 2021, please go to our alumni page form and let us know.
Since 1971, the WA Lions have had a distinguished athletic legacy. To celebrate exceptional alumni and coaches, plaques are displayed on the Hall of Honor at the main campus. This pictorial display serves to inspire excellence in athletics during our students' educational journey at WA. Therefore, we celebrate the recipients for demonstrating discipline, sacrifice, perseverance, cooperation, and commitment to athletics for God's glory.
Congratulations to the 2020 Inductees:
Athletes:
Men's Cross Country State Championship Dynasty 1983, 1984, 1985, 1987, 1988
Shawna Vest '90 Lambert—Basketball
Tommy Fagley '90—Basketball
Coaches:
Coach Larry Burnsworth—Women's Basketball, 1984–1991
Coach Bill Murton—Football, 1981–1994
For great throwback pictures of the inductees, connect with WA Alumni on Facebook and Instagram!