21 May

Congratulations To Our Pinnacle Award Winners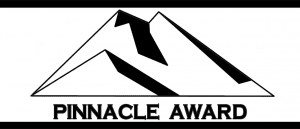 Each year, the Broward County Non-Public School Association recognizes exceptional students. Therefore, Westminster Academy honored three students with the Pinnacle Award. Congratulations to Lawrence Parker, fifth grade, Katherine Calvet, eighth grade, and Clara Harms, twelfth grade!
These students received the Pinnacle Awards for Westminster Academy for the 2019–2020 school year. This award recognizes students who set an example in their actions at home, in school, and in the community. In addition, they excel in one or more of these areas: academics, community service, citizenship, fine arts, athletics, and student activities. Furthermore, these students have strong character traits like perseverance, effort, dedication, commitment to positive goals, improvement in performance, and attitude.