21 May

Athletics Honors Academics And Character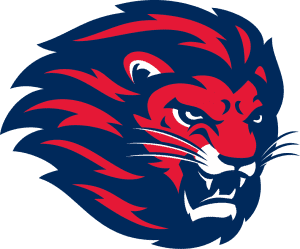 On Tuesday, May 19, the Athletic Department recognized the academic accomplishments of our student-athletes. They also gave tribute awards to a few student-athletes who embody key character traits. Congratulations to everyone! Go Lions!
Highest Team Grade-Point Average
Ladies' team: Ladies' Varsity Swimming and Diving team
Men's team: Men's Varsity Cross-County team
Top Scholar-Athletes recognize the varsity athletes whose commitment to academic excellence is displayed through the highest GPA in their class.
Freshmen
Annabelle Audet (Cheer)
Ellie Farrar (Ladies' Soccer)
Layton McCartney (Men's Swimming)
Mark Pekic (Men's Swimming)
Sophomores
Carson Elmer (Golf)
Emily Graham (Ladies' Water Polo)
Sarah Larkin Lewis (Ladies' Track and Field, Volleyball)
Ben Middlebrooks (Basketball, Golf)
Juniors
Abigail Farrar (Ladies' Diving)
Billy Garcia (Men's Cross Country)
Jade McCurvin (Cheer, Ladies' Track & Field)
Alejandro Molina (Men's Cross Country)
Seniors
Clara Harms (Ladies' Swimming)
Meghan McCormick (Ladies' Soccer, Ladies' Tennis)
Dimitri Selimos (Football, Men's Soccer)
Trent Shaw (Men's Swimming, Men's Water Polo)
The following tribute and character awards were given:
Ken Key Award
Jim Brown Servant Award
Destiny Mergilles
David Zhu
Harvey Martin Spiritual Award
Olivia Carvalho
Dylan Wood
Jack Mowday Leadership Award
Emma Hoffman
Stephan D. Swenson
Donovan Lassiter
Finally, if you'd like to review the 2019–2020 Athletic Season in pictures, click here.