02 Apr

High School Chorus Receives Carnegie Hall Invitations

Posted at 9:54 AM on April 2, 2020,

in

Arts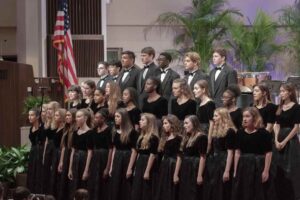 While our high school choir cannot currently sing together in the same room, that detail has not stopped them from receiving a distinct honor. Our high school chorus received an invitation to sing at Carnegie Hall—not once, but twice, next school year! First, the choral director at Gordon College invited WA students to participate in a Christian school concert at Carnegie Hall. Then, our students were asked to perform with Eric Whitacre next year at this prestigious concert stage.
Quarantine has not slowed our robust chorus program! We congratulate our students for this recognition as they look forward to these remarkable opportunities.