19 Feb

Bidding For The Auction VIP Table—Closes Friday!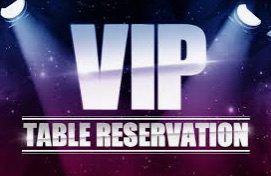 Let's Flamingle! Our annual dinner auction, sponsored by Benedetti Orthodontics, is on Friday, March 6, at 6:30 p.m. in the Kennedy Fellowship Hall. Not only should you mark your calendar to join the flock, but now you can start your bidding!
For the past few years during the silent auction, we've sold tickets for a VIP Table upgrade. As you would imagine, the drawing always draws excitement to see the fortunate few who get to upgrade their dinner. However, this year the VIP Table will go to the highest bidder! Instead of the buffet, those at the VIP table will enjoy a plated dinner. The menu includes petit filet mignon Hawaiian style, lobster tails, whipped red-skinned potatoes, asparagus spears, and molten chocolate cake with fresh berries and whipped cream for dessert. The VIP table seats ten guests who will also receive unique gift bags and Express Checkout at the end of the evening. So, if you plan to attend the auction, plan to do it in style! Click here to bid on the VIP Table! Bidding will close Friday, February 21, at 10:00 p.m.
Individual tickets, tables, and sponsor opportunities are available here. If you have further questions, please contact Sarah Hajduk, Director of Development, at hajduks@wa.edu.