21 Nov

Support WA While You Shop!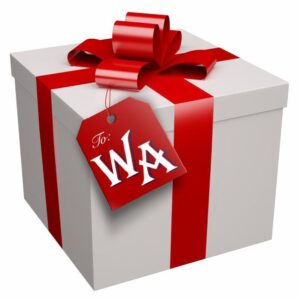 Next week, we enter the season of giving, and with giving, we go shopping!
When shopping online, visit
smile.amazon.com
, and you'll find the same low prices, selection, and convenient shopping experience as Amazon.com. However, you'll receive an additional bonus—Amazon will donate 0.5% of the purchase price to WA.
Click here to support WA while you shop on Amazon.
Be sure to type
CRPC dba Westminster Academy
to find our school.
When shopping at local stores, click here to support WA while you shop. Everyone can help make our largest fundraiser, the annual dinner auction, a success! Simply provide a letter and form to a business on behalf of Westminster Academy when you are out shopping, dining, or a patron at a local business. You may download the acquisition letter and form at wa.edu/auction to solicit items. For convenience, we also created an online acquisition form this year. All donations are tax-deductible, and many businesses may be inclined to make a donation before year's end. Restaurant gift cards, spa certificates, hotel stays, and unique experiences are always guest favorites.Save
Save