12 Sep

WA Welcomes Wheaton College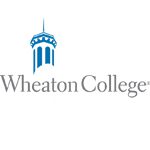 Many colleges in the next two months will stop to visit WA. However, we have a unique opportunity from Wheaton College next week. Silvio Vazquez, Chief Enrollment Management Officer, will visit Westminster Academy to spend time with our students and parents. He will be here on Tuesday, September 17, from 11:00 a.m. to 1:00 p.m. in the Upper School Media Center. Mr. Vazquez will share what Wheaton College has to offer as a premier Christian college in Chicago. In addition, he will go over the application process and answer any questions.
As a Christian, college-preparatory school, our goal is to expose our students to a variety of post-secondary institutions early and assist them in the process of plotting their course to continue to excel for God's glory. Therefore, if you would like to attend, please R.S.V.P. by email to paynerd@wa.edu with the number of people in your family that will attend by Friday, September 13. LaSpadas subs will be provided for lunch. We hope to see you there!