12 Sep

Second-Annual WA Homecoming Dance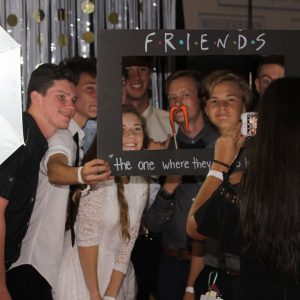 Last year, we made school history with the first-ever, school-sponsored dance. So this year, the Senior Student Council will ensure it becomes a tradition! The second annual Homecoming Dance will take place Saturday, September 28, from 6:00–10:00 p.m. in the James F. Lindsay Gymnasium.
This school-sponsored and chaperoned event will include all high school students. The attire is semi-formal. Young men must wear button-up shirts and slacks. Young ladies may wear semi-formal dresses with prior approval needed. Also needing approval are any guests who are not WA students. A guest registration form must be completed by Wednesday, September 25.
Tickets are currently $20, but the price will increase to $25 if purchased during Homecoming week, starting September 23. Students may purchase tickets during lunch, or tickets are available any time during the school day at the Upper School Reception area.
In addition, students designated Samaritan's Purse as their charity to bless with a portion of the ticket sales. The donations will directly impact the efforts Westminster Academy and Coral Ridge Presbyterian Church are making to provide relief and care to our neighbors in the Bahamas.
We are looking forward to continuing the new homecoming tradition at WA!