05 Sep

Homecoming 2019—Save the Date!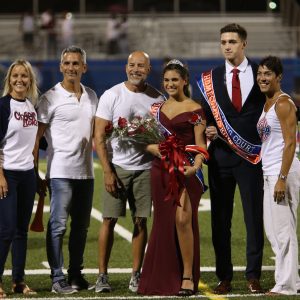 The time-honored tradition of WA Homecoming lives on! With over 4,000 WA alumni, we hope to see many memorable faces at Homecoming on Friday, September 27. Our growing community will gather at the west campus Athletic Complex at 5:30 p.m. to eat and re-connect before the football game. The Westminster Academy Alumni Association will also hold an induction ceremony for the Athletic Hall of Honor. For great throwback pictures of the 2019 recipients, connect with WA Alumni on Facebook and Instagram.
We also invite our current WA families to join us. The pregame Tailgate activities will offer something for everyone! Graciously provided by Collision Care Xpress, a WA family-owned business, the Kid's Cub Zone will provide even our littlest lions a fun homecoming experience. Then, we will conclude the pregame event with the Paw Print Parade before the 7:00 p.m. kick-off.
Then, halftime will have all the traditional elements. The 2019 Homecoming Court will be presented, and a King and Queen will be crowned. Afterward, the alumni and their families will gather in the end zone for the time-honored alumni photo.
To round out the fun-filled evening, a game of Ultimate Frisbee will take place between alumni and faculty after the homecoming game. Wear your sneakers and senior jersey! If you'd like to play, contact Sandy Hall, Alumni Relations and Events Specialist.
Share this event on Facebook and make sure your alumni friends are there. We look forward to seeing everyone on September 27!