08 Aug

Uniforms & Spirit Gear—Special Monday Hours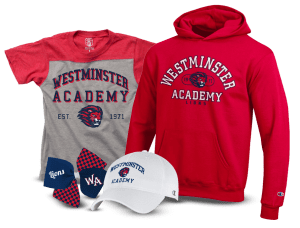 The time to get your uniforms and spirit wear is now! To assist families with the final preparations for the start of school, extra hours have been added this Monday, August 12, for the following:
Risse Brothers: 9:30 a.m. to 5:30 p.m.
386 SW 12th Avenue Building #6
Deerfield Beach, FL 33442
954.360.7777
rissebrothers.com
WA Uniform Bank: 10:30 a.m. — 1:30 p.m. | 5:00 — 7:30 p.m.
The Lions Parent Association provides gently used uniforms for sale at a reduced cost, located in the lower school hallway.
WA Spirit Store: 9:00 — 11:00 a.m. | 12:00 — 7:00 p.m.
For P.E. uniforms (required for second grade and above including high school strength and conditioning classes), spirit wear, hats, accessories, and a selection of WA outerwear approved for use over the school uniforms. Located adjacent to the gymnasium. Additionally, for the first week of school: Wednesday, August 14 through Friday, August 16: 7:45 a.m. to 8:15 a.m. and 2:45 p.m. to 3:15 p.m.
waspiritstore.com to purchase online and pick up at the Welcome Center within 48 hours.