08 Aug

Our Teachers Have Talent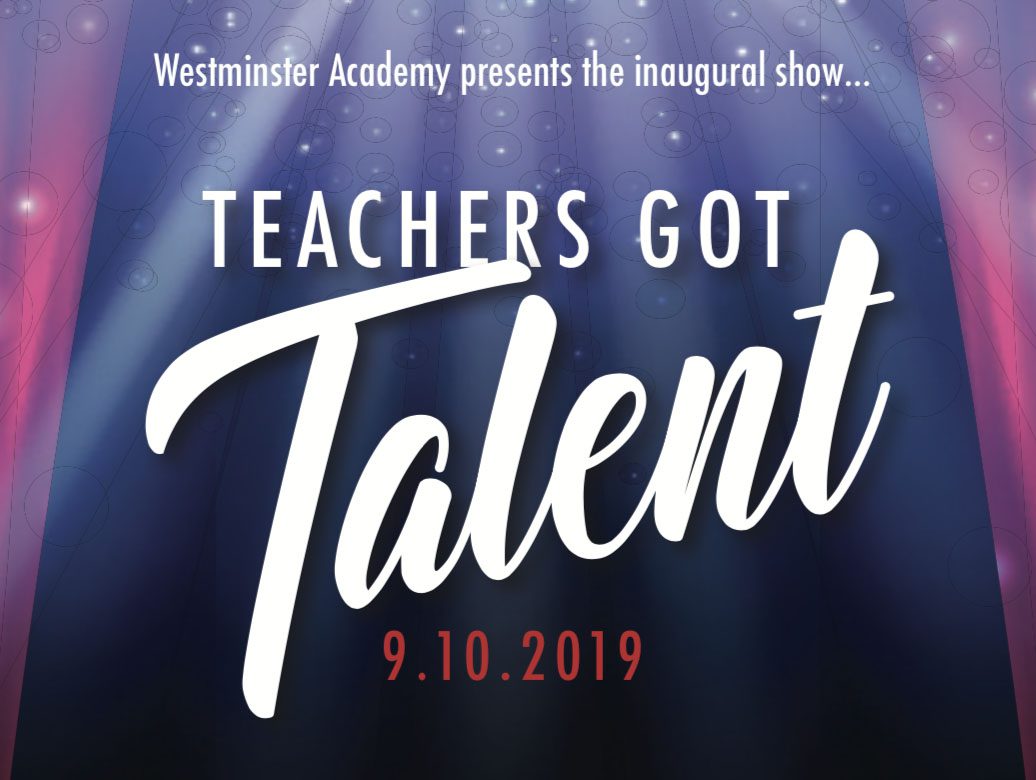 Westminster Academy is proud to present our inaugural show "Teachers Got Talent" on Tuesday, September 10, 2019. We invite parents, students, and friends to an evening of entertainment by our amazing and talented faculty and staff! The Lions Parent Association will judge the talent, and then they will share the ways your involvement will impact this school year.
The talent show and spaghetti dinner will start at 7:00 p.m. in Kennedy Fellowship Hall at Coral Ridge Presbyterian Church. Tickets to this event are $10 per person (with a $50 maximum for families) until September 4. Then, tickets will increase to $15 per person.
Please save the date! Tickets will be available to purchase next week!