30 May

Varsity Athletics Awards Student Athletes

Posted at 9:52 AM on May 30, 2019,

in

Athletics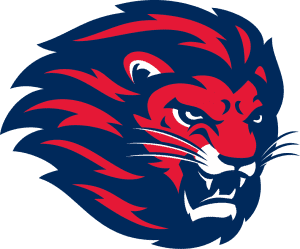 The Varsity Athletic Awards took place on Thursday, May 23, in the Kennedy Fellowship Hall. The night included a video slideshow featuring action photos of our student-athletes, a team recognition video, and finally, an awards presentation. The accomplishments of our teams and student-athletes were celebrated, and it was a memorable night.
The highest award of the evening is the C.L.A.S.S. Award for a male and female athlete who has displayed Christ-likeness, dynamic leadership, academic excellence, servant attitude, and sportsmanship in their athletic careers. This commitment to the goals of Westminster Academy and WA Athletics is seen in athletes throughout their career, not just a single year. Therefore, the award goes to junior or senior athletes. Congratulations to Olivia Carvalho and Tony Atkinson for receiving the C.L.A.S.S. Award for 2019.
Below is a list of the other notable
award
winners:
Team GPA (Ladies'): Water Polo

Team GPA (Men's): Cross Country

Freshman Scholar Athletes: Evan Dobias, Emily Graham, Sarah Larkin Lewis, and Richard Rogowski

Sophomore Scholar Athletes: Sophia Federico, Billy Garcia, Jade McCurvin, and Alejandro Molina

Junior Scholar Athletes: Clara Harms, Meghan McCormick, Dimitri Selimos, and Trent Shaw

Senior Scholar Athletes: Gabrielle Audet, Bradley Hebda, Ragan Jacaty, and Adam Warters


Ken Key Award: Steven Tinsley

Freshman Athlete of the Year:
Ladies': Claire Erickson
Men's: Ben Middlebrooks
Sophomore Athlete of the Year:
Ladies': Emma Wallhoff
Men's: Noah Sipowski
Jim Brown Servant Award: Catherine Moraitis and Adam Warters

Harvey Martin Spiritual Award: Meghan McCormick and Corey Sharpe


Jack Mowday Leadership Award: Emma Hoffman and JD Johnstone

Carl A. Peterson Junior Athlete of the Year:
Ladies': Destiny Mergilles
Men's: Donovan Lassiter
Carl A. Peterson Senior Athlete of the Year:
Ladies': Ally Dusek and Drew Franta
Men's: Chase Johnston