16 May

Serving The Unsheltered In Our Community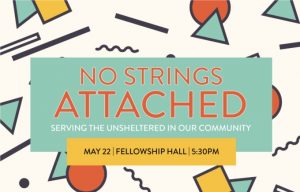 On Wednesday, May 22, Coral Ridge Presbyterian Church will welcome hundreds of homeless men and women from Broward County for a sit-down dinner and entertainment. In addition, the church will offer haircuts, bike repair, clothing, and showers. All is given with no strings attached.
The church reports that the clothing drive was successful. Thank you to all who brought in needed items. Now, they need our help to show the love of Jesus to the hurting in our community. Volunteers will serve dinner, help guests pick out clothes, and more. Because of the time commitment, students will receive service hours. Click here to volunteer.