30 May

Final eNews For 2018–19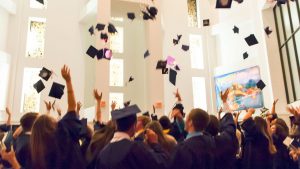 The WA community spent this week putting the finishing touch on another school year. Exams were completed and year-end parties filled our swimming pool and other locations around town. Our fifth-grade students are now ready for middle school, and our eighth-grade students will move over to the high school hallways. Finally, our seniors will commence on a new journey outside our walls. Tomorrow night, they will join the ranks of WA alumni.
This is the final edition of the eNews for this school year. Our regular publication will return in August. However, watch your email as we provide important updates as the summer unfolds.
We pray a hedge of protection around your families in the coming months. May this time apart be restful and rejuvenating. We already look forward to August 14, 2019!