11 Feb

WA Art Teacher At Art Bravo

Posted at 3:58 PM on February 11, 2019,

in

Arts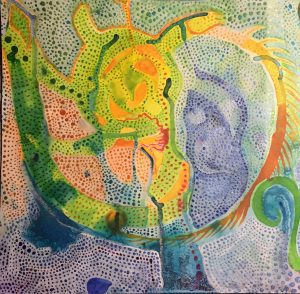 Middle school art teacher, Mrs. Sonja Timmer, took a step and entered her first ever art show at Artserve. Artserve is an institution in Broward County that fosters artistic growth to maximize the cultural footprint in our community. Every year they host a juried art show, ArtBravo, to feature South Florida's top artists who have achieved acclaim in a range of mediums.
This year, Artserve had 164 artists enter, and the judges chose 96 pieces for the exhibition. One of those artists was Mrs. Timmer! Her piece, "The Cup," is on display until Friday, February 22, at Artserve.
We are proud of our teacher for contributing to the artistic landscape of the community. Our students enjoy her many talents every day, and now others outside of WA get to experience it too!