28 Feb

Men's Basketball Headed To States—Fourth Time In Four Years!

Posted at 3:06 PM on February 28, 2019,

in

Athletics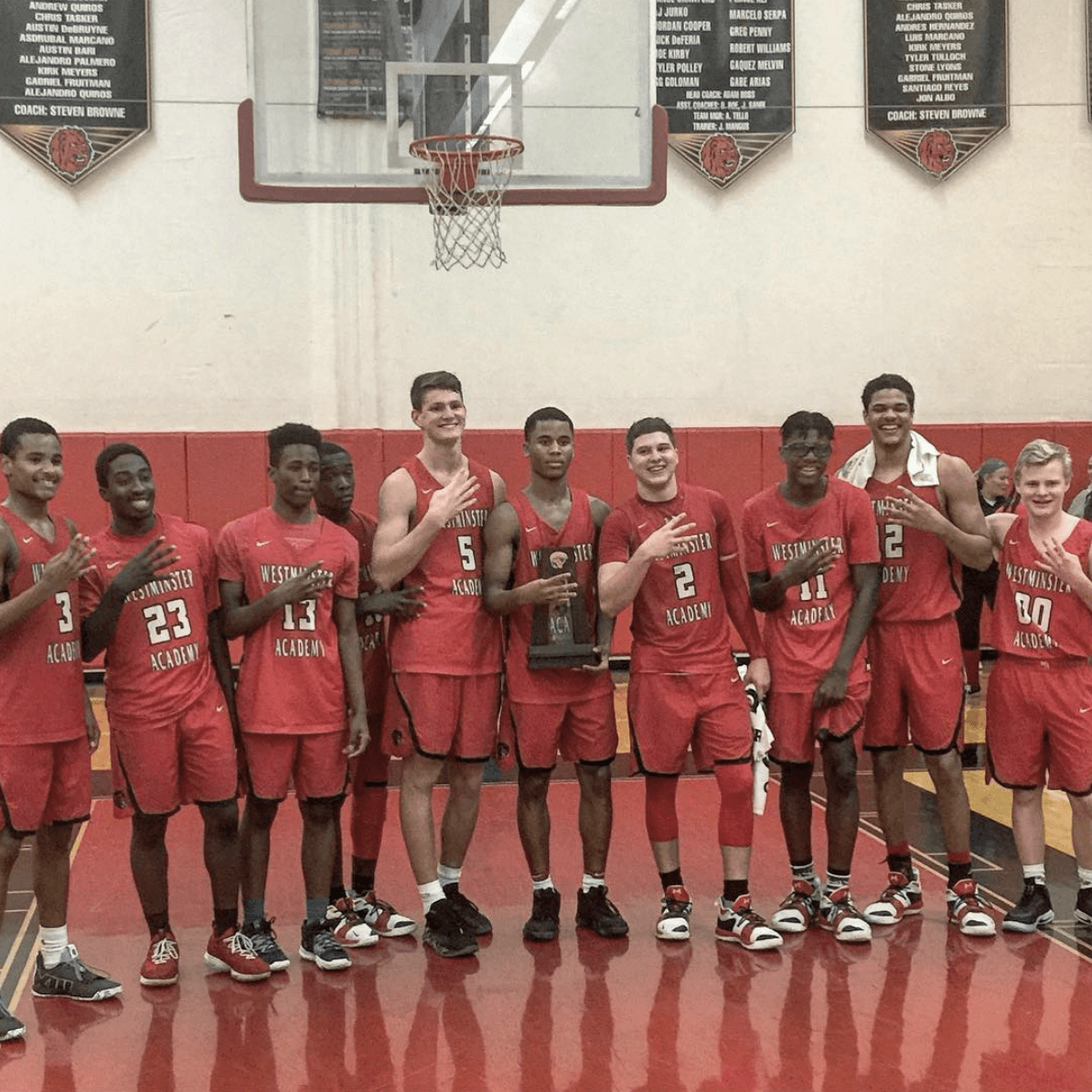 The men's varsity basketball team clinched the Regional Championship for the fourth straight year in a row! They defeated Sagemont 77–44 on Tuesday evening and now set their sights on their fourth consecutive visit to Lakeland, Florida, for the State Championship series.
The Class 4A Semifinals will be held on Wednesday, March 6, at 10:00 a.m. at the Lakeland Center. The Lions will take on University Christian of Jacksonville. Then, the Class 4A State Championship game will be on Thursday, March 7, at 2:00 p.m.
For all Lions' fans ready to head to Lakeland, the school will provide a Fan Bus on both Wednesday and Thursday. The cost of the round-trip charter bus is $25 per student per day. Students must hand in payment and signed permission forms to the upper school office prior to the trip. Information on departure times is forthcoming via email to current families. For those driving on their own, parking is $10 a day. Admission for each day at the Lakeland Center is $10 in advance at fhsaa.com or $13 at the ticket window.
More information for the semifinals and finals can be accessed on the FHSAA website. Live webcasts are available through NFHS Network (semifinals only) and Spectrum Sports (finals only)—current Spectrum Sports customers click here, and non-Spectrum customers click here (outside Tampa & Orlando area).