13 Dec

WA Students Take Part In The Global Hour Of Code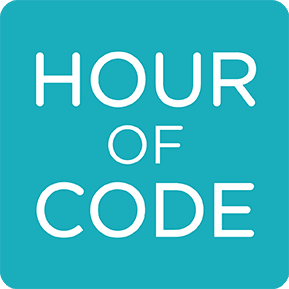 WA joined in on the largest learning event in history last week—the Hour of Code. This event takes place during Computer Science Education Week and encourages more than 100 million students worldwide to try coding. At WA, our students are not just trying—many are doing it every week. All PK4, kindergarten, and first-grade classes participated on Kodable.com. They used code to complete a maze challenge. In the last level, they created their own maze and solved it.
Meanwhile, third, fourth, and fifth-grade students worked on Code.org and created their own dance party. They shared it with their classmates and even had the chance to send it their parents' mobile phones. Check out what two of our lower school students created using code: Blake Alise's Dance-Off and Will Costigan's Dance Party.
Continuing the emphasis, upper school students also focus on coding with elective class offerings in middle and high school. "The push to have kids learn to code is exciting, exhilarating, and quite frankly, a necessity in today's digital world," says Ms. Leah Polhemus. "At WA, we know that engaging students in Computer Science is not only a necessity but must be met with consistency and collaboration. We are making major strides now and look forward to future advancements that will only add more value to our students' skill set."