10 May

94% Raised For The New Media Center!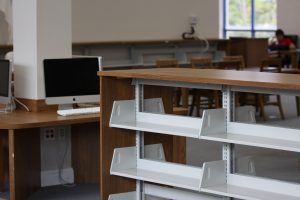 In the matter of a month, the WA community responded greatly to help reach our fundraising goal. With only two weeks left in the school year, we are just 6% away from reaching it!
In good faith, the librarians and facilities department are preparing both spaces for summer construction. But, we still need your help to be fiscally responsible and stay on track. Please consider a year‐end gift to the media center renovation fund. The new media center will help WA adapt to ever‐changing instructional methods and technology while providing space on campus for individual and group study.
From preschoolers through rising seniors, this is truly a school‐wide project that will benefit every student. Please show your support for this project by making a contribution today.
Thank you for joining our community in fostering lifelong learning!