12 Apr

Fifth Grade Goes To BizTown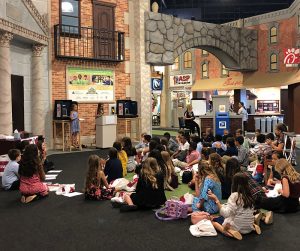 The fifth-grade students became citizens of BizTown on Tuesday when they visited Junior Achievement's facility. This realistic setting inspires students to apply what they have learned about community and economy, work readiness, financial literacy, and business management.
While at the JA BizTown facility, each student assumed a job. Then, they produced and sold products and received a paycheck. They also worked on a business team, repaid business loans, shopped, and managed a personal bank account. Throughout the program, students explored and enhanced their understanding of free enterprise. They used critical thinking skills to learn about key economic concepts. This hands-on learning experience is sure to impact our fifth-grade students and prepare them further for the workforce.