22 Feb

Eighth-Grade Washington, D.C. Trip

Posted at 1:02 PM on February 22, 2018,

in

Academics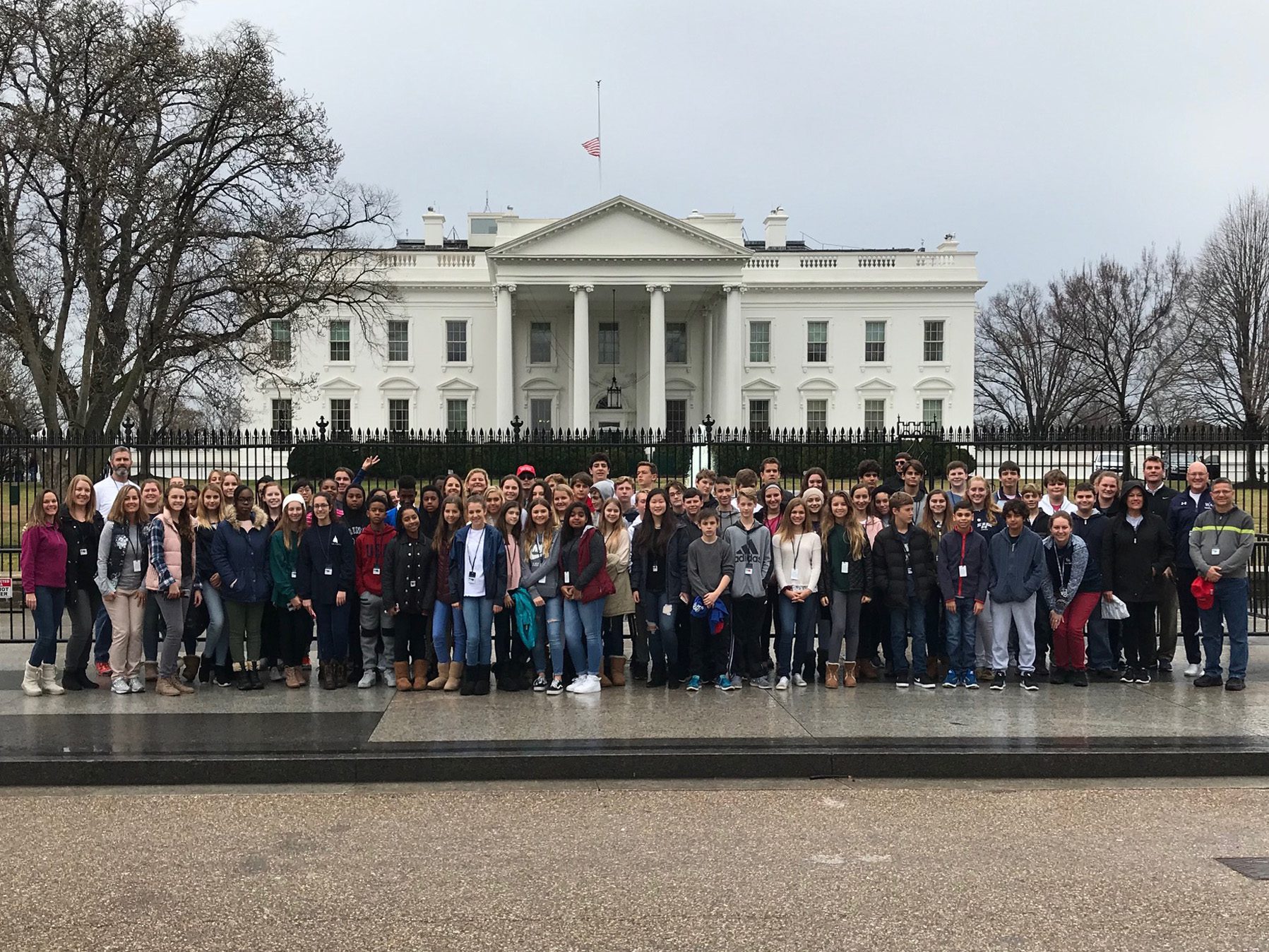 The eighth-grade class visited Washington D.C. last week as part of their United States Civics course curriculum. The trip was a three-day tour of our nation's capital.
The students toured countless sites like the Smithsonian museums, National Holocaust Museum, the many memorials, Mt. Vernon, and the U.S. Capitol Building. At the National Archives, they viewed the U.S. Constitution. While the ink of the original document may be fading, the students have learned throughout the school year that the power of that ink remains firm.
At Arlington National Cemetery, the students had the great privilege of being involved in the wreath-laying ceremony at the Tomb of the Unknown Soldier. Andy Brantmeyer and Audrey Whiteman participated in the ceremony and laid the wreath on behalf of Westminster Academy.
On their final day in Washington, D.C., the group was approved for a White House tour, visiting the State Room, Green Room, Red Room, President's Library, China Room, and the East Room. After the self-guided tour, the students gathered in front of the White House and prayed for our nation and leaders.
Overall, the students had the opportunity to have their Civics classroom brought to life, physically seeing and experiencing Washington, D.C. brought their civics lessons out of the theoretical and into the tangible.