18 May

Rob Hoskins '83 Named 2017 Distinguished Alumnus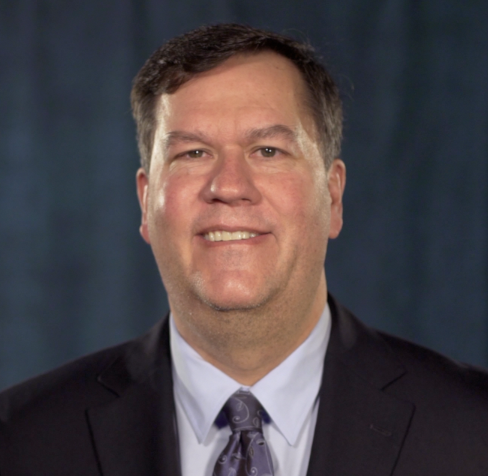 Congratulations to Rob Hoskins '83, our 2017 Distinguished Alumni Award recipient.
Rob grew up as the son of missionaries in Lebanon and France before pursuing his own missionary calling. He is currently President and CEO of OneHope, a global ministry committed to engaging every child in the world with God's Word. OneHope has already reached more than a billion children and youth in more than 179 nations in 157 languages. Rob produced The GodMan, an animated children's film translated into over 78 languages that is shown to tens of millions of children every year. He has also overseen the expansion into digital with The Bible App for Kids, developed in partnership with YouVersion. The app has been downloaded in every region of the world, translated into additional languages and is reaching millions of children with the Bible in a fresh new way.
Rob serves key global church and political leaders as an ideator, connector, thought leader, and innovator. Due to his strong belief in forming and helping sustain unified mission collaboratives, he serves on the board of the Forum of Bible Agencies International, is founder of the Visual Story Network and served on the steering committee of the 4/14 Window Movement. He is also serving on the Strategy Working Group for the Lausanne Movement.
With exemplary leadership, Rob has also served on the Board of Trustees for Oral Roberts University for nine years, concluding the final three years as Chair of the Board in April 2017.
Rob holds his B.A. from Vanguard University and is an ordained general appointed missionary of the Assemblies of God. He earned a Masters of Theology from Evangelical Theological Seminary in Osijek, Croatia, and is presently pursuing a Doctorate of Ministry from Gordon–Conwell Theological Seminary. He is the recipient of John Maxwell's Equip Leadership Award and recognized by Charisma magazine as one of the emerging leaders of the church of tomorrow.
Rob and his wife, Kim, daughter of pioneer Latin American media missionaries Elmer and Lee Bueno, minister in churches, crusades, and pastoral leadership forums around the world. They have two daughters, Diandra and Natasha, who are both married and living and working in New York City. Rob and Kim call South Florida "home" and live near OneHope's global headquarters in Pompano, Florida.
Rob will be honored at our upcoming Commencement on Friday, May 26, at 7:00 p.m. The purpose of the Distinguished Alumni Award is to publicly recognize alumni for distinguished personal and career accomplishments in our society for God's glory. Each year recipients are nominated by their peers and selected by members of the faculty and alumni board. If you would like to make a future recommendation for the Distinguished Alumni Award, please contact Sandy Hall at alumni@wa.edu with your nomination along with a brief explanation as to why you feel they deserve to be nominated.