09 Apr

Cheerleading Clinics & Tryouts In May!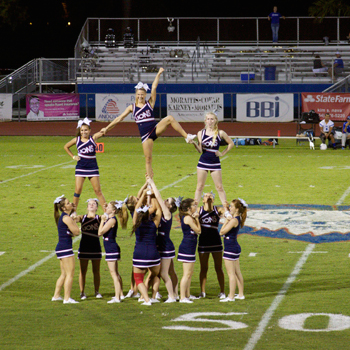 Cheerleading clinics and tryouts are coming in May for girls in 5th through 11th grade.
May 5th & 6th — Clinic
May 7th — Tryouts
3:15 p.m. – 5:30 p.m. each day in the gym
Please wear athletic shorts and shoes
No Soffe shorts or Nike Pros please
Middle school girls will tryout for the 2014 football season and high school girls will try out for both football and basketball seasons. A mandatory varsity/competition team camp will be held July 30th through August 1st at FAU (Universal Cheerleaders Association). Information on middle school team camp will follow.
Please contact Jen Casey (Varsity/Comp) 954–771-4615 ext. 2485 or Christine Englert (Middle School) ext. 2520 with any questions.