09 Nov

WA Swimming At States—Jessica Nava Retains Championship Titles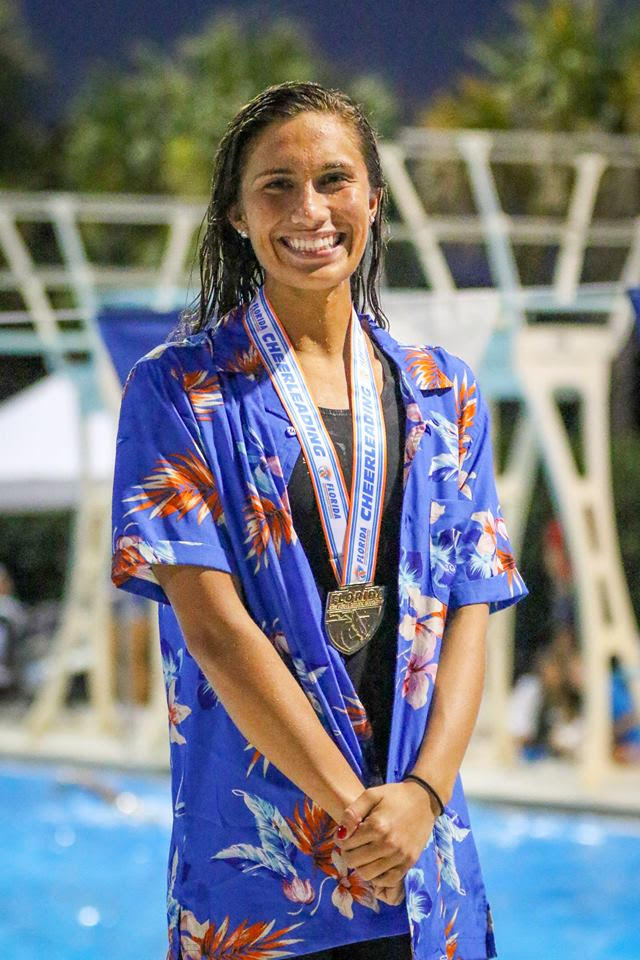 The aquatic lions had another outstanding performance at the 1A State Championships on Saturday in Stuart. The competition got off to a great start with 7th grader Makenzie Blake placing 15th at her first‐ever state meet in 1‐meter diving. In the men's 1 meter diving, freshman Blake Shaw had an All‐American worthy performance finishing in 5th place with 433.30 points.
On the swimming side, the ladies 200 medley relay (JoJo Richter, Maddie Sipowski, Jessica Nava, Jackie Nava) got the meet off to a fast start with a season‐best time by 2 full seconds, finishing 8th. Senior, Chase Perry continued his amazing streak of best times by dropping nearly half a second in the 50 free to finish 7th and improving by more than a second in the 100 free to finish 6th (21.00 and 46.06 respectively). Next up individually was fellow senior Jessica Nava, who amazed the crowd again by winning both the 100 butterfly and 100 backstroke and also lowering her own state record in the butterfly to 53.39. Both swims will earn her All‐American status for the 5th time in her career. The meet closed with another strong performance by freshman JoJo Richter who scored valuable points for the team by qualifying for finals in the 100 back and the ladies 200 freestyle relay (JoJo Richter, Maddie Sipowski, Jessica Nava, Jackie Nava) who dropped nearly 2 seconds off their season best and helped the ladies to again finish in the top 10 as a team. Great job swimmers and divers!
Photo courtesy of Michael Lyn