02 Nov

Vote For Christian Petrisko—Local 10 Eco‐Hero!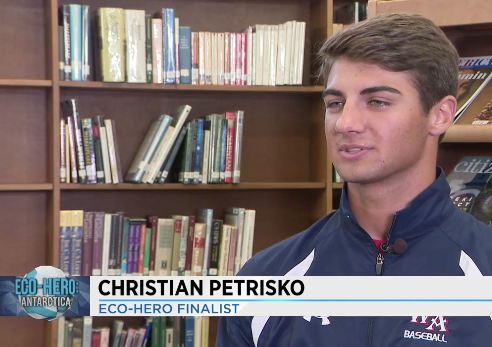 WA senior, Christian Petrisko, has been selected as one of five finalists for this year's Local 10 Eco‐Hero. From tagging sharks to mangrove restoration projects, Christian has displayed a long‐term passion for God's creation. Christian is featured today on Channel 10 at noon and again at around 5:45 p.m. The segment is available on local10.com where voting will open on Friday. Please vote and spread the word. One vote per computer per day is allowed.
The winning Eco‐Hero will journey to Antarctica with Local 10's Kristi Krueger and Zoo Miami's Ron Magill in January. Way to go Christian!
Save