29 Nov

Middle School Robotics Update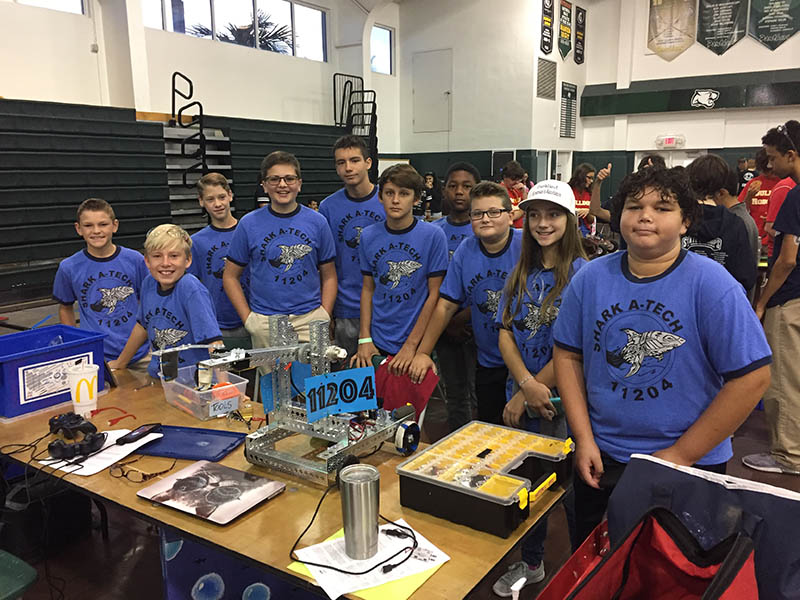 Our Middle School Robotics, FTC Team 11204, participated in a competition on Saturday, November 18. Challenged with a bumpy start, the team updated their FTC app during field inspections and pulled together to end with a respectable finish. The team will be working hard to improve driving and may make some design changes before the South Florida Meet on Saturday, December 9.
Special thanks to our parent‐volunteers and supporters, and to the student and alumni mentors from Team 744, our high school FRC Team, Shark Attack.