26 Oct

WA Robotics Team Wins Mission Mayhem Competition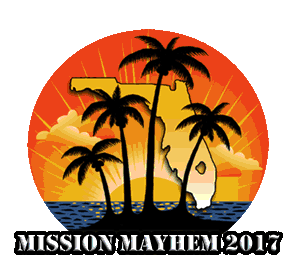 On Saturday, October 21, your WA Robotics Team FRC Team 744—Shark Attack competed in Mission Mayhem, a local competition among 23 Florida based robots, including seven teams that participated in this past year's World Championship in Houston.
During the opening ceremonies, Jenae Katic, Keri‐Anne Lue, and Maddy Weissman sang the national anthem—a perfect beginning to what would be an almost perfect day of competition.
In perhaps the most amazing performance in the history of our team, we won every match in qualifying rounds easily earning a first place ranking. During the elimination or final rounds, we won all but one match easily finishing as champions. Our robot required only routine maintenance and our team performed with excellence all day long.
Also, more than 20 team members worked to help build and operate the playing field. Three mentors on our team maintained the website, established live streaming of the competition, and assisted with field maintenance. Four students assisted with field reset/operations.
Well done Robotics Team!