19 Oct

WA Robotics Invites You To Mission Mayhem First Robotics Competition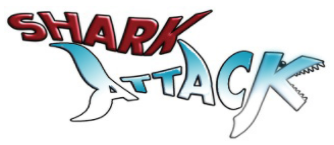 Written by John Mills '18
You're invited to the Mission Mayhem FIRST Robotics Competition! This event will take place this Saturday, October 21, from 8:00 a.m. to 4:00 p.m., and will be located in the gym at Dillard High School. Come cheer on WA's Robotics Team, Shark Attack FRC Team 744, and they'll be glad to give you a tour around our pit. Who doesn't want to watch robots compete? Admission is free! This is your chance to come out and see our robotics team in action without taking a long trip! Here is the day's official agenda:
8:00 a.m. – Opening Ceremonies, Team 744 sings the National Anthem!
8:30 a.m. – 12:45 p.m. – Qualification Matches
12:45 p.m. – 1:30 p.m. – Lunch
1:30 p.m. – Alliance Selection
2:00 p.m. – 4:30 p.m. – Elimination Rounds
4:45 p.m. – Awards
Please visit the Mission Mayhem website for directions and more information. For more information regarding Robotics at WA, please visit sharkattack744.com, email at sharkattack744@wa.edu, or by phone at 954.771.4600, ext. 2220. For more information on FIRST, please visit firstinspires.org.