19 Oct

The PawPrint Is Now Available Online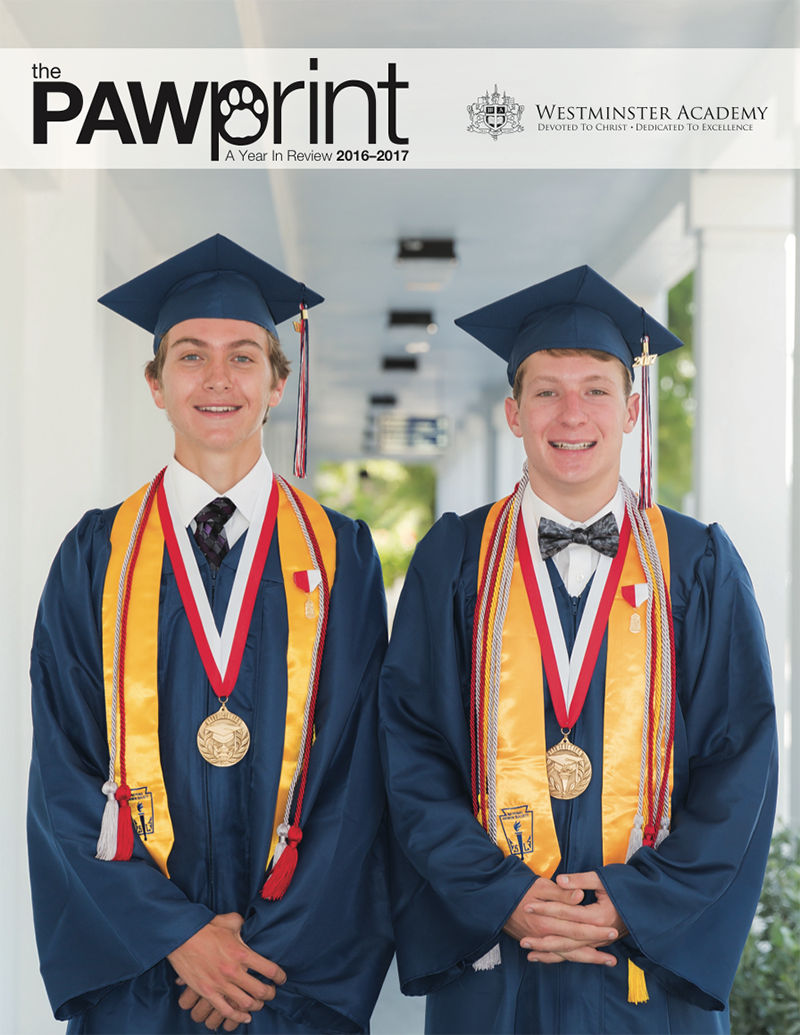 The PawPrint, which highlights the 2016–17 school, is hot off the press and headed to a mailbox near you! You should receive a printed copy in the mail within the next week or two. The PawPrint captures many aspects of the Westminster Academy experience and recognizes the outstanding accomplishments of students in academics, athletics, and the arts. Each story is a testimony to God's workmanship.
Can't wait for the mail? Click here to view/download the PawPrint.
We would also like to invite you to follow us on Facebook, Twitter, and Instagram to stay up to date as things happen at WA.