28 Sep

WA Celebrates Sunshine Cup All‐Sports Award!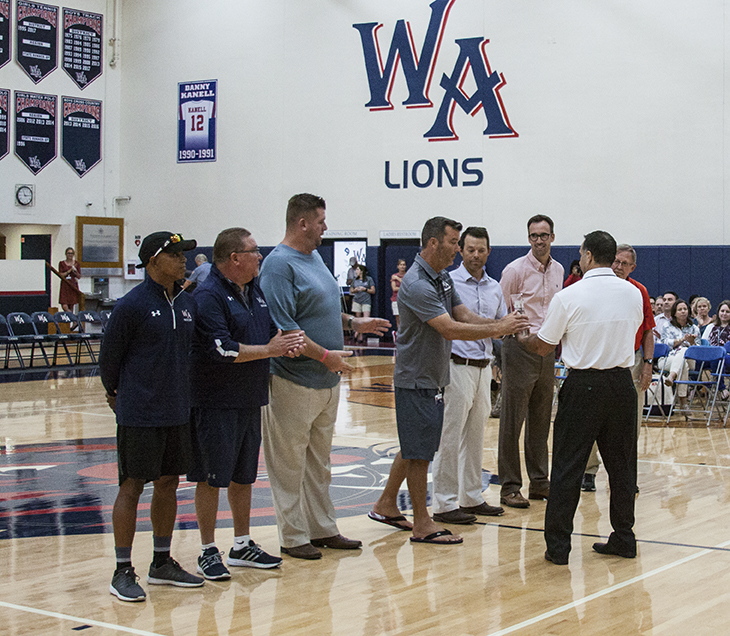 Earlier today, Westminster Academy held a special assembly to celebrate the first‐place finish in the Boys Division of the Floyd E. Lay Sunshine Cup All‐Sports Award presented by the Florida High School Athletic Association along with the state, regional, and district championships accomplished last year.
WA athletic director, Tony DeMare, presented the award to the boys' varsity coaches.
"Our student‐athletes and coaches at Westminster Academy are motivated to compete at the highest level. Seeing our programs awarded the Sunshine Cup is an embodiment of honoring the Lord and providing a testimony through athletics. This is an esteemed award, and we are humbled to be recognized by the FHSAA with this great honor." –Tony DeMare
Student‐athletes from the Class of 2017, many of whom contributed to this award, have gone on to compete at the next level at the University of Albany, Gardner‐Webb, Gordon, Holy Cross, University of Miami, MIT, Northeastern, Rhodes, Stetson, and Yale.
We are looking forward to great seasons this year—Go Lions!