27 Sep

Register For The Dads' Breakfast with Dr. Bob Barnes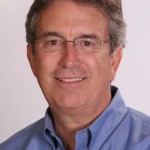 Our Parent Teacher Fellowship welcomes you to join us for our Dads' Breakfast presented by Collision Care Xpress on Wednesday, October 4, from 8:00 a.m. to 9:00 a.m. in the Kennedy Fellowship Hall for a time of fellowship over a delicious hot breakfast while gaining valuable parenting wisdom from Dr. Bob Barnes, President of Sheridan House Family Ministries. Bob presents seminars and conferences on Parenting and Marriage throughout North America. He is also the host of a daily radio program, blog, and podcast called "Parenting on Purpose" (parentingonpurpose.org). He is the author of ten books for families, published in several languages. Bob has been married to Rosemary Johnson Barnes since 1972. They have two married children, Torrey and Robey (Westminster Academy graduates) and four grandchildren. Bob will be speaking on the role fathers have in training their children.
There is no cost to attend, however, we ask that you RSVP for breakfast so we can plan accordingly. For more information, please contact Director of Development, Sarah Hajduk at hajduks@wa.edu or 954.771.4600, ext. 2504.