31 Aug

WA Welcomes New Parents At Breakfast

Written by Daniel Lafferty '18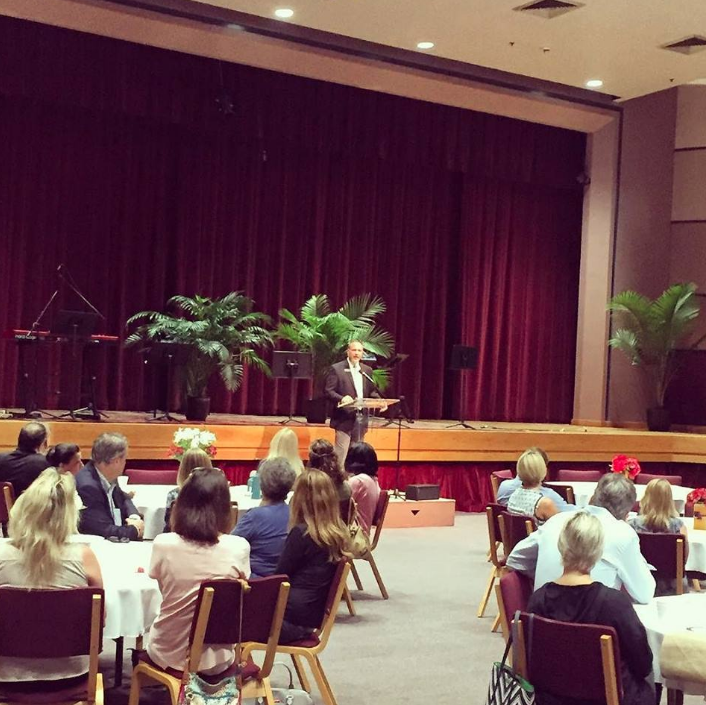 On Wednesday, August 30, new parents gathered in the Kennedy Fellowship Hall to share breakfast together and learn about the new journey that their family is about to embark on at Westminster Academy. The new parents were greeted by WA's talented senior, Olivia Gaus, beautifully playing the violin, followed by 8th‐grade student, Pauline Baxter, who sang "Unstoppable God" while playing the piano. WA seniors, Jessica Nava and Chase Perry, presented their personal testimonies about the impact WA has made on their lives. Parents then had the opportunity to hear from Mr. Satterly and our principals, Mr. Critch and Mrs. Wood. Parent Teacher Fellowship Chairs, Martin and Melissa Scasserra, shared how families can get involved and their personal story about their engagement at WA. Overall it was a great time for new parents to not only meet each other but also to spend time with WA leadership and staff.
Save
Save
Save
Save
Save