30 Aug

Trees Of Hope Presents Sexual Abuse Prevention Workshop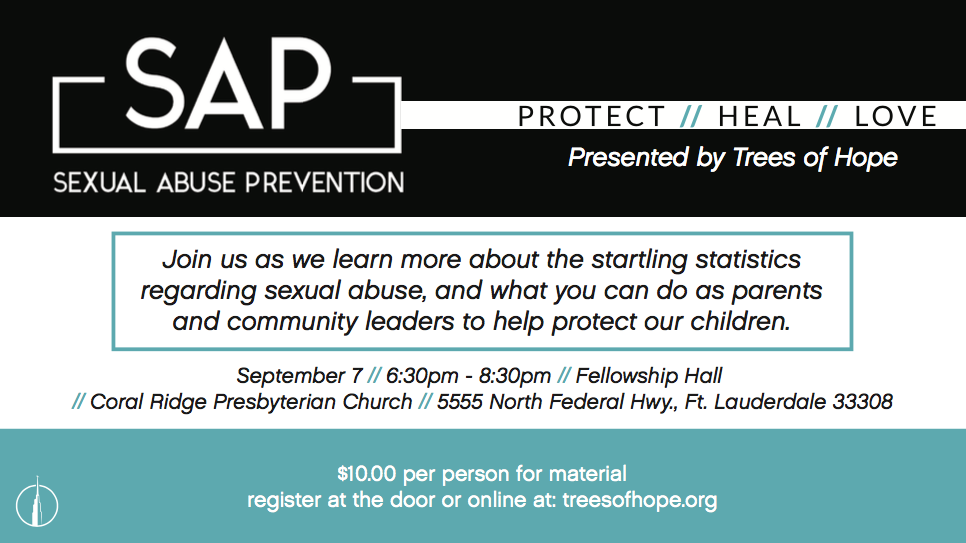 Join us for a Sexual Abuse Prevention Workshop presented by Trees of Hope as we learn more about the startling statistics regarding sexual abuse, and what you can do as parents and community leaders to help protect our children. Ninety percent of sexual abuse is preventable through teaching and training. Trees of Hope firmly believes in order to stop sexual abuse from destroying a person's life, we must start with training the parents of a child so they can safeguard them from ever experiencing it in the first place.
This workshop will be held in the Kennedy Fellowship Hall at Coral Ridge Presbyterian Church from 6:30 p.m. to 8:30 p.m. on Thursday, September 7. The cost is $10.00 per person for materials. You may register at the door or online at treesofhope.org.
Save