17 Aug

Meet Our Newest Faculty Members
Raquel Byrne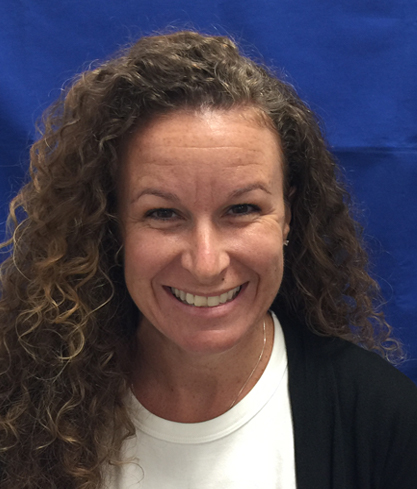 Raquel Byrne earned her Bachelor of Arts in Liberal Arts with a major in Spanish from the University of Iowa. She studied, lived, and traveled to Costa Rica for her final semester and remained for an additional six months absorbing the culture and improving her Spanish. After earning her master's degree in Elementary Education from Florida Atlantic University, Mrs. Byrne spent a summer in Barcelona, Spain, earning her CELTA certification from Cambridge University. Raquel taught for BCPS for eight years until the birth of her first son Justin, followed a few years later by her second son, Connor. Raquel has been married for 11 years to Marlon, and they live in Hollywood where they enjoy the beautiful beach, eclectic eateries, and gathering with friends and family as often as they can for fellowship.
Jennifer Cafaro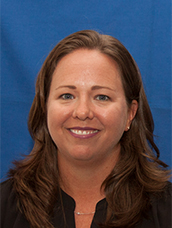 Jennifer Cafaro is a graduate of Florida State University with a degree in English Education. Mrs. Cafaro joins WA to teach SAT/ACT Prep, Study Skills, LAUNCH, and Creative Writing. She is certified in middle school language arts and high school English and has taught both. Mrs. Cafaro lives in Parkland with her husband, Gio, and their two children. Nicholas is a ninth‐grader, and Kali is a seventh‐grader at WA. Her family attends First Church of Coral Springs.
Samantha Davis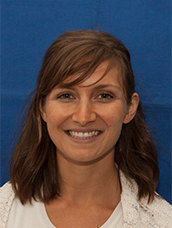 Samantha Davis is excited to join the WA family in the Upper School Office as the high school guidance counselor. She is a graduate of Taylor University and is completing her master's degree in School Counseling at Palm Beach Atlantic University. Mrs. Davis has been working in school counseling for three years, and greatly enjoys getting to know students and navigating the complications and joys of high school with them. She has been married to her high school sweetheart, Tim, for five years, and her daughter Summer (4) attends WA.
Kara Jatoft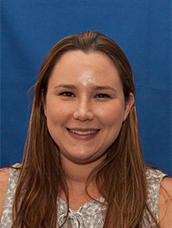 Kara Jatoft is a proud WA alumna and graduated from the University of Central Florida with a master's degree in Early Childhood Education, Early Literacy. In her nine years of teaching experience, she has taught in third and first grade and also worked as a teacher specialist in the pre‐kindergarten department for Broward County Public Schools. She joins Westminster Academy to teach a PK2 class. Mrs. Jatoft and her husband Mike have two children. Thomas (3) is currently enrolled at WA, and Kate (1) will soon join him.
Meggan Lewis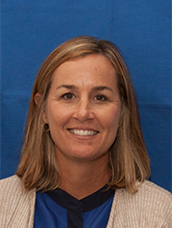 Meggan Lewis joins Westminster Academy as our lower and middle school physical education teacher. Mrs. Lewis is an alumna of the University of North Carolina, Chapel Hill. She has a passion for family and for ministering to children here in the U.S. and around the world and has enjoyed mission work in the Dominican Republic and Liberia. Mrs. Lewis and her husband Tommy (Upper School Dean of Student and Head Football Coach), have five children, Caleb, Mary Hannah, Micah, Sarah Larkin, and Tobias.
Ken Nowicki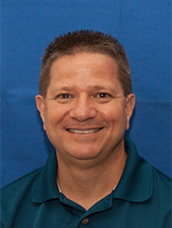 Ken Nowicki is excited to join our middle school math department. He has his Bachelor of Arts from Florida Atlantic University and has taught in private and public schools for ten years. He and his family love the Florida outdoors, visiting natural springs, camping, and fishing. Mr. Nowicki is married to his wife of 14 years, Tamara. They have three children, Jonah (10), Eleana (7), and Rebecca (6) and are active members of Coral Ridge Presbyterian Church.
Gui Proenca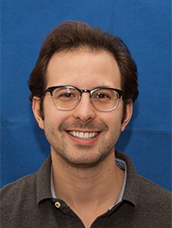 During his time as an undergraduate student at Westminster Choir College, Gui Proenca performed numerous symphonic works with some of the best orchestras from around the world. He counts among his most fulfilling musical experiences, his performances of Johannes Brahms' Ein Deutsches Requiem with the Vienna Philharmonic at Carnegie Hall and Johann Sebastian Bach's St. Matthäus Passion with the Philadelphia Orchestra at the Kimmel Center. He also made his Lincoln Center debut performing James Whitbourn's Grammy‐nominated choral work "Annelies" as a member of the Grammy‐nominated Westminster Williamson Voices. Gui is very excited to have been appointed the position of upper school choral director at WA and will continue to strive for excellence while inspiring his students to use their gifts and talents for God's glory.
Trevor Raborn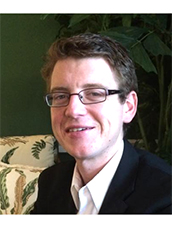 Trevor Raborn is a fifth‐generation South Florida native who loves to teach science and enjoys being active in the field of medical research. Mr. Rayborn shares a passion for the Gospel of Jesus Christ and has completed a Master of Divinity at Knox Theological Seminary. He considers it a joy to share in the beauty of science and faith with students while motivating them to explore a variety of fields of scientific inquiry. He desires to inspire students in a variety of scientific fields in hopes for them to develop their own new interests as they prepare for college. Mr. Raborn is married to Melissa, who currently works at as a Physician Assistant at Bethesda Memorial Hospital in Boynton Beach.
Jarrett Van Tine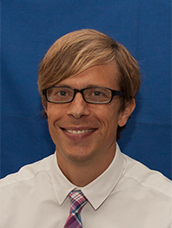 Studying the Scriptures is Jarrett Van Tine's deepest passion, and it is his joy to join WA as the new ninth and tenth‐grade Bible teacher. Before arriving in late July, his family spent two years in Scotland where he studied New Testament at the University of St. Andrews. Mr. Van Tine looks forward to using this experience to train the next generation of Christian leaders from WA!
Mr. Van Tine is married to Michelle, who attended WA for her senior year.
Jessica Wilson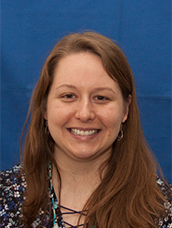 Jessica Wilson is a WA alumna ('08) and daughter of recently retired Coach Jeffe Slocumb. She graduated from Florida Atlantic University in 2012 with a degree in Elementary Education and an ESOL Endorsement. She taught third grade for four years and found her niche teaching middle school science. She is joining her husband, Eric Wilson ('02), as a proud member of the WA faculty.