16 Aug

High School Back‐To‐School BBQ

Written by John Mills '18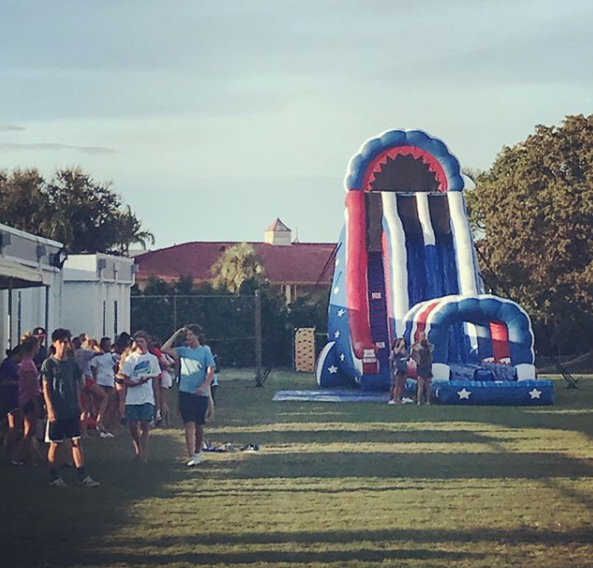 This last Tuesday, students and faculty joyously kicked off this year with a deeply rooted tradition in the Back‐To‐School BBQ. The faculty and parents joined together to cook burgers, while soap suds stuck to soaked students sliding down the giant water slide. Students caught up with those they hadn't seen since May, while others enjoyed casual, impromptu games of football, basketball, and soccer on the east campus Athletic Field, while even others splashed about in the O'Brien Family Swimming Complex Pool. It was "a fantastic way to connect with friends after the summer break," seniors commented afterward.
Then, as tradition dictates, a superhero‐T‐shirt‐clad Mrs. Gage started the shaving cream fight. Everyone got messy fighting the good fight. The cream was even still being cleaned off of the field the next day.
One senior aptly summed up both the shaving cream fight and the night: "it was fun, eventful, and wacky."