18 May

Varsity Men's Track Team Captures FHSAA Class 1A State Title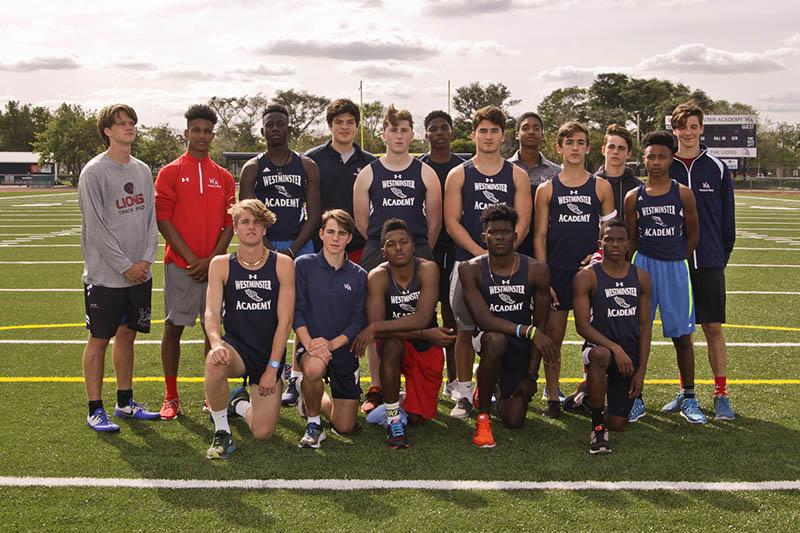 The Varsity Men's Track team captured the FHSAA Class 1A State title as Senior Captain Patrick Sastre pulled off one of the closest finishes with a jaw‐dropping performance in the 4x400 relay. After the receiving the baton in 2nd place from Junior Matthew Brown, Sastre kept pace with St. Stephens Lethero Jones. The strength and determination of the Lions 800m record holder that overhauled St. Stephens for a battle royal down the straightaway for the win and the State Title. The team pulled off its fastest time of the season (3:26.41) for the win. This impressive time placed them 4th on the all‐time list for the Westminster Academy track program. Juniors Jonathon Moulton and Nick Rowe ran first and second legs respectively.
Below are five new school records that were established this 2017 track season:
Men's 4x800 of Josh DeAngulo, Saahr Eduoard, Nick Rowe, Patrick Sastre — 8:13.85
Nick Rowe (600m) — 1:30.85
Jasmine Hincapie (Ladies' 1600) — 5:16.46
Jasmine Hincapie (Mile) — 5:27.44
Ashley Williams (3000) — 12:32.37
Click here to watch the 4x400 relay!