04 May

Track & Field Regional Wrap‐Up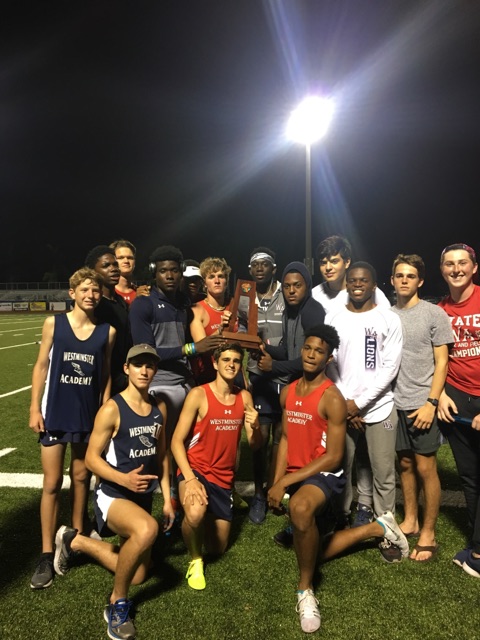 Our Men's Track and Field Team laid claim on the 2017 Regional Championships, their third in four years and first under Head Coach Vaughan Nembhard. The team began with a record run in the 4x800m. Nick Rowe gave the team a commanding first leg handing off to Saahr Edouard who added to that margin. Josh DeAngulo held the team steady and with no pressure except the clock, and team captain, Patrick Sastre, brought the team home in 8:13.85.
The team scored 148pts to second place 79pts! A total domination on the track and on the field. Nick Sharpe registered a personal record in the shot put, while Ryan LaCerra punched his ticket to the state meet with a fourth‐place finish in the discus. Matt Brown had a very productive day taking the Triple Jump, second in the 300iH and a member of the winning 4x400 relay.
Patrick Sastre earned second place honors in the 800 and was a member of the two winning relay teams. Despite the heavy winds sprinters Jonathan Moulton and Jourdan Christian earned their right to battle at the state meet in the 100m and 200m.
All athletes on the boy's team secured a spot in the State Championships which adds to our depth the team looks to take home another state title. "It will not be easy, but we have the chips in place" —Coach Nembhard.
Our middle school girls 4x100 qualified for the state meet also by placing second in the 4x100m with a new season best of 52.46! Jasmine Hincapie took the 3200 and placed third in the 1600m. She will run both events at the state meet Friday, May 5, and Saturday, May 6, in Bradenton.